Development at Shoreditch Coopers Hill Campus
February 2018
Several weeks ago, John was invited to visit with Hayley Robinson, Local Marketing Manager for Audley Retirement, who are the people currently developing the College buildings. Hayley brought John up to date on the development, and provided us with some photographs (see below) of models of the "new" buildings. In her email following John's visit, she says "......... It might be good to include a before and after photo so that any visitors to the website can see how the finished development will look."
"Here is also the link to our webpages that have some useful information about Audley and the Cooper's Hill development.
https://www.audleyretirement.co.uk/
https://www.audleyretirement.co.uk/our-villages/coopers-hill "
Scale Models: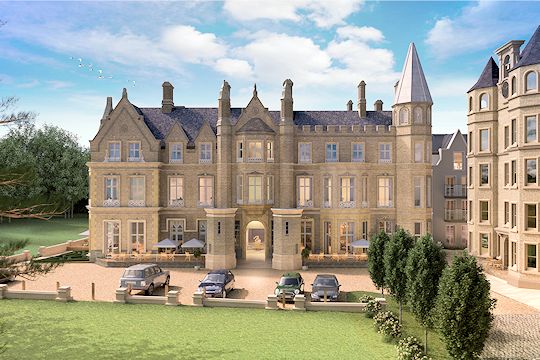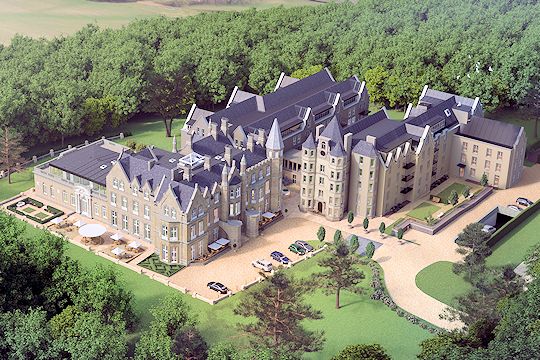 Aerial views of the buildings showing the demolition of everything behind the facade. This was necessary due to the years of neglect resulting in water damage, rot and mould too extensive to be repairable.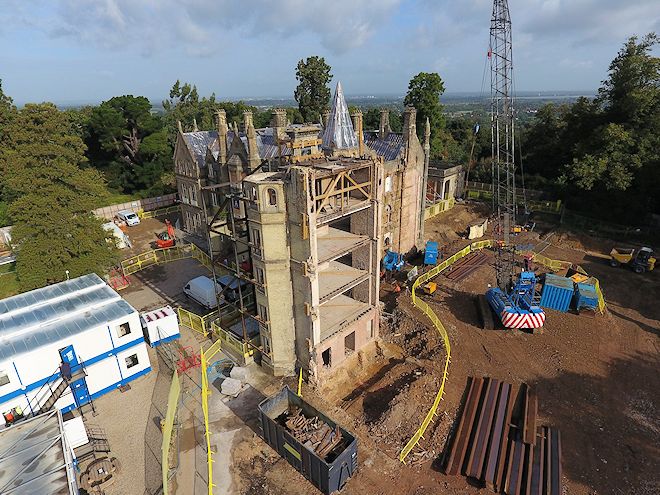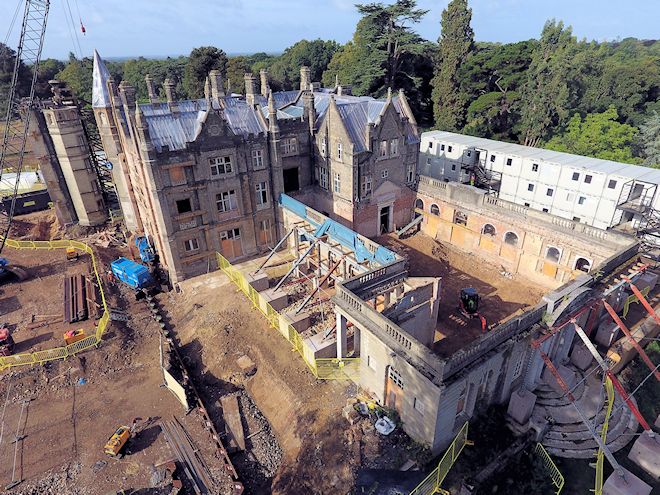 ---
May 2008
We have a section called "After the Goodbye Tour" where people can share their memories and photos from the two farewell tours.

E-mail from a local resident in June 2007, alerting us to the news:
Dear Sir,

I am not a former student at Coopers Hill Training College, Shoreditch College or Brunel University but a life long local resident of Egham.
Naturally I am interested in local developments but, in particular, those in Coopers Hill Lane due to the existence of the Commonwealth Air Forces Memorial.
In May, 2007 the college site was sold by Brunel for £46.6m to Oracle Homes who have yet to decide on future plans. Currently the Campus is rented by Royal Holloway College as student accommodation and other industrial tenants who, I understand, have been given notice to quit by October, 2007.
There is already an approved planning application for extension to the Campus and was passed approximately 3 years ago but only includes land occupied by existing buildings. The remainder is Green Belt land so if Oracle plan to erect homes on the site as expected they will need to apply to have this status changed as well as the use. In fact, with demolition of all existing buildings, it has been estimated that approximately 800 homes could be erected on the site.
Developments are currently being monitored closely by the Englefield Green Village Residents Association and the local authority representatives. Obviously they have strong support from the membership but I think it would be helpful if this were assisted by former students and others with past interests in the site.
Should you be interested, those responsible can be contacted by email on http://www.englefieldgreen.org.uk/ and englefieldgreen@hotmail.com
Yours faithfully, MR. M.S. WELLS

Some more information on the sale of the College buildings:
A link to a web site containing the first in a series of articles about Brunel's Runnymede Campus, with lots of photos and history of the campus. Scroll down the article to see links to many photos. This is an interesting web site, very well worth a visit.

http://architectures.danlockton.co.uk/2007/05/29/runnymede-memorial-part-1/
---
Home | History | Staff | Photos | Lost Touch? | News | Links | Contact | Site Map
Copyright © 1998-2018 John Williams and Jill Sandwell