---
Please note: These pages may take a while to load if you have a slow connection.


Photographic Tour of Campus at Coopers Hill (DON'T MISS THIS ONE! Visit Tom Hostler's wonderful collection of photos and movie clips)

Handicraft - Other photographs including exhibition pieces and examples of work by students

Older (1960s) Photographs at Coopers Hill

More Recent (1997) Photographs at Coopers Hill
These first photographs are older, taken in the 1960's
Hostel blocks under construction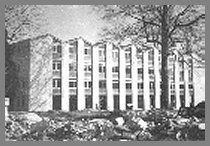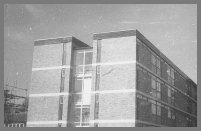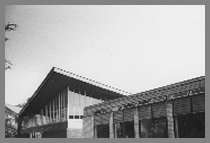 Dining Hall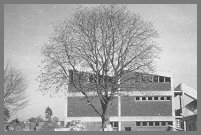 Metalwork block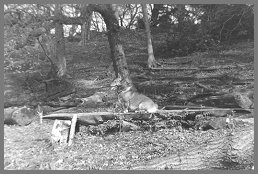 Woods below "Rhododendron Walk" near the Old Bowling Green
Do you remember the camp fire in these bluebell woods?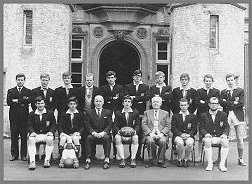 Second Rugby XV [1965]
with S.A.M. Bowden & R.A. Williams
[click on this image to see larger version -- 539 KB]
Photograph courtesy of Les Porter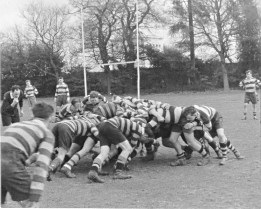 First Year vs. Supplementary Year, 1960
[click on the image for a different, larger photo of the Supplementary Year XV]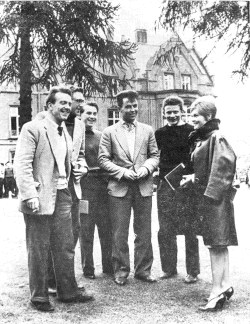 "The French Mistress"

filmed at Shoreditch College in 1959/60, starred Agnes Laurent and James Robertson Justice. Agnes Laurent is shown here with five students:

Hugh Davies, Vice President of the Students Union at that time; the student next to him unknown; William (Bill) Slessor;
Emyr Ab Iowerth; Bernard (Bunnie) Hughes

Does anyone know the identity of the student second from left?

photo from the 1960 "Column", courtesy Maurice Hann

On the left is Huw Davis, who I believe had been to Cambridge and played outside-half there, he was supplementary year. Next two not known, next is Emyr Ab Iowerth from Rhyl, 1960 year. He was a good footballer and was with Arsenal. He gave up the chance of a football career to be a teacher. Next to him is Bernard (Bunnie) Hughes, 1961 year from Treforest.
(above information from John H. Bailey, 1960 yr.)
---
These pictures were taken in 1997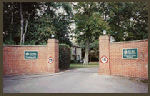 Front Entrance to the College
[click on this image to see larger version -- 181 KB]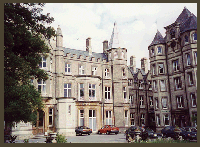 Front View of the College
[click on this image to see larger version -- 125KB]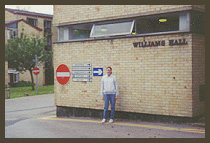 Williams Hall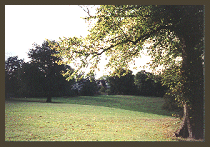 Looking across the field, from the Old Bowling Green


---
Home | History | Staff | Photos | Lost Touch? | News | Links | Contact | Site Map

Copyright © 1998-2017 John Williams and Jill Sandwell


.